An open letter to our supporters and stakeholders:
Three years ago I was drawn to Evergreen Climate Innovations by a desire to focus on applying the powers of innovation and entrepreneurship towards attacking what I consider to be the defining issue of our times: climate change. The year 2013 wasn't necessarily the low-point for cleantech but there was significant uncertainty as to the future direction of the industry:
Venture capitalists had concluded that cleantech investing was not the "next big thing" and were disbanding investing efforts;
The bankruptcies of Solyndra and A123 were still at the forefront of the general public's perception of the industry and Fisker's was imminent;
Climate change deniers were well-funded and feeling emboldened; and
The fracking revolution had enabled the U.S. to regain its rank as the #1 fossil fuel energy producer in the world.
After 20+ years in the private sector, the time seemed right for me to put my shoulder to the wheel, join the Evergreen Climate Innovations team and do my part in keeping cleantech commercialization on-track in the face of headwinds and market uncertainty. As I take the reigns as CEO of Evergreen Climate Innovations in this New Year, there are many signals that the winds are shifting positively for the cleantech industry and the broader fight against climate change.  In just the past six months we have witnessed:
The Pope's encyclical on the environment, warning of serious consequences if humanity fails to act on climate change;
Leaders of major foundations issuing imperatives to fight climate change, including Julia Stasch of the MacArthur Foundation and Julian Robertsonof the Robertson Foundation. As well as Larry Kramer of the William and Flora Hewlett Foundation and Carol Larson of the David and Lucille Packard Foundation;
Thirteen major corporations — including Alcoa, Cargill, Coca-Cola, General Motors, Google, Microsoft and Walmart — signing onto the "American Business Act on Climate Pledge" and committing to improve energy efficiency, to increase purchases of renewable energy, and to reduce overall energy intensity and carbon footprints;
The announcement of Mission Innovation, a public sector initiative in which 20 countries commit to double their spending on clean energy R&D, coupled with the formation of the Bill Gates-led Breakthrough Energy Coalition, a private sector initiative in which 28 significant private investors commit to fund energy innovation; and
The climate accord that emerged from the 2015 Paris Climate Conference (COP21) in which ministers from 195 countries reached consensus and adopted an unprecedented, legally binding agreement to fight climate change.

These events and others, such as the EPA's Clean Power Plan, instill optimism but I am mindful that now is not the time to rest easy.  We have been presented with an opening to truly cement progress towards the transition to a low-carbon economy and we need to collectively put the "pedal to the metal" and accelerate into this opportunity.
Evergreen Climate Innovation's role in this broader push to a low-carbon future will entail a redoubled focus on providing the necessary resources and support to enable high-potential cleantech entrepreneurs, and startups achieve success.
We believe firmly in the power of science, ingenuity, and entrepreneurship to deliver better and cleaner energy alternatives.  However, this type of "deep tech" work is extremely hard, time consuming, risky and expensive.  To help ensure that the growing level of support remains unchecked, we will work tirelessly to help high-potential entrepreneurs and startups weather the challenges to become investment-ready and deployment-ready.
Some of the companies we work with will evolve into vibrant, stand-alone businesses, some will achieve meaningful "exits" and some, unfortunately, will not succeed.  Although our overall mission is to help bring about a low-carbon future, the more immediate gauge of our success will reside in the eyes and actions of the entrepreneurs and, specifically, their answers to two questions:
Was Evergreen Climate Innovations an indispensable resource to my company's success?  
Were Evergreen Climate Innovations' services and support so valuable that I am willing to "pay it forward" to help support other emerging entrepreneurs and startups?
If the answers to these questions are a resounding "Yes!" and we see our entrepreneurs "paying it forward" then Evergreen Climate Innovations can be confident that it is doing its part in bringing about a low-carbon future enabled by innovation and entrepreneurship. We look forward to working with all of you in 2016 and beyond!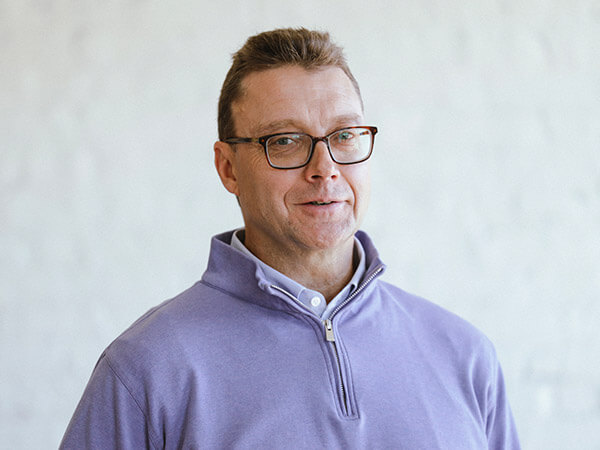 Erik G. Birkerts CEO, Evergreen Climate Innovations