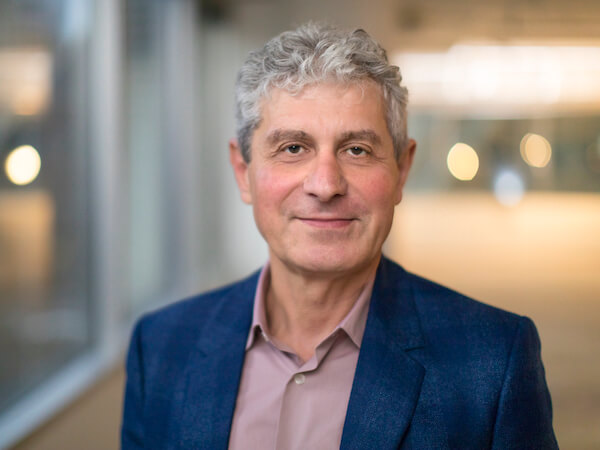 Michael Polsky
Board Chairman Emeritus
Michael Polsky is the Board Chairman Emeritus at Evergreen Climate Innovations. With thirty years of experience in the energy industry, Michael is widely recognized as a pioneer and an industry leader in the cogeneration and independent power industry in North America. 
Polsky is the founder, President and CEO of Invenergy, which specializes in developing and owning various power generation reserves with an emphasis on renewable resources. 
Prior to forming Invenergy in 2001, Polsky founded SkyGen Energy, in 1991, where he built one of the most successful teams in the independent energy industry. In 2001, SkyGen was purchased by Calpine Corporation. In connection with the sale, Polsky was appointed to Calpine's Board of Directors and became a senior executive at Calpine in addition to continuing in his role as CEO of SkyGen. 
Prior to forming SkyGen, he co-founded and was President of Indeck Energy Services Inc., where he led the development and financing of one of the first portfolios of independent power generating assets. Prior to forming Indeck Energy Services, Polsky held various positions at Fluor Engineers, Brown Boveri Turbomachinery and Bechtel Power Corporation. 
In 2002, Polsky endowed a center for Entrepreneurship at the University of Chicago Graduate School of Business, which is named after him. Polsky currently chairs the Entrepreneurship Advisory Board at the University of Chicago Graduate School of Business. In addition, he serves on the Boards of Children's Memorial Hospital, Children's Memorial Foundation, Hebrew Immigrant Aid Society (HIAS) Chicago and the Council of the University of Chicago Graduate School of Business. He is a member of the American Society of Mechanical Engineers, Economic Club of Chicago, Executive's Club of Chicago, Standard Club of Chicago, and the Chicago Council on Foreign Relations.
Polsky holds an MBA from the University of Chicago and a MSME degree from Kiev Polytechnic Institute.
---
Back to all people