Donate today
Evergreen is dedicated to supporting underrepresented entrepreneurs as they are often disproportionately affected by climate change, and therefore, uniquely positioned to help drive climate solutions. Along with supporting innovative entrepreneurs, we seek to foster economic development opportunities in the Greater Midwest, a traditionally overlooked portion of the country, to create a thriving innovation ecosystem.
---
For regular mail donations, please contact the estelle@evergreeninno.org.
Evergreen Climate Innovations is a Section 501(c)(3) non-profit organization with public charity status. All donations are tax deductible and the portion of your gift that may be deductible for federal income tax purposes will be limited by the value of any goods or services provided by Evergreen Climate Innovations.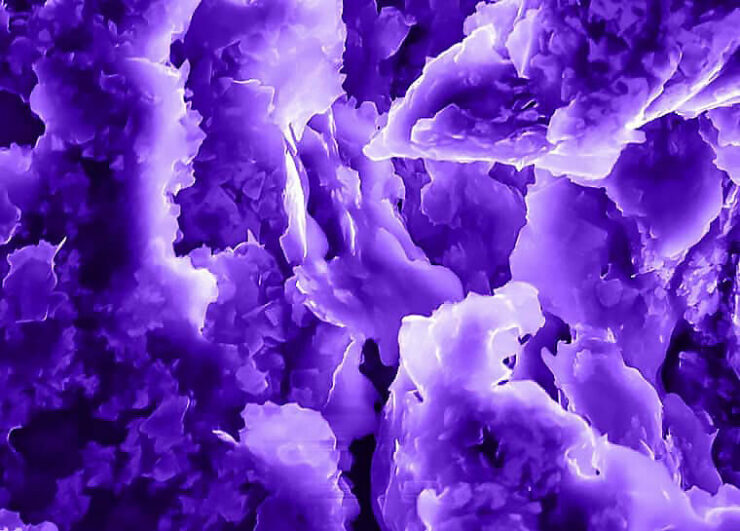 AllCell's microscope image displays its proprietary phase change material that keeps lithium-ion batteries running cool for maximum efficiency and lifespan.
Entrepreneurs are poised to tackle this challenge, but face significant funding gaps at the earliest stages. The risk is very real that impactful, emerging technologies die on the vine.  With adequate seed funding, programmatic support, and business mentorship, many of these nascent innovations will grow into key components of the climate solution.
For over 10 years, Evergreen Climate Innovations has been leading efforts to combat climate change and protect the environment through support of the powerful forces of entrepreneurship and innovation. The growing climate tech sector provides new economic opportunities for systematically disadvantaged communities.
Join our fight against climate change by donating today
Interested in not just joining the fight, but leading the way for others to follow? Learn more about our Climate Leader Circle.