2022 AGENDA
8:00 – 9:00 – Registration & Breakfast
9:00 – 9:15 – Welcome
9:15 – 10:00 – State of Play: Sophie Purdom
10:00 – 11:15 – Startup Presentations
11:15 – 11:30 – Break
11:30 – 12:15 – Keynote Conversation: Dr. Julio Friedmann & Dr. Paula Gant
12:15 – 1:45 – Lunch & Networking
1:45 – 3:15 – AWS Sustainable Cities Accelerator Showcase
3:15 – 3:45 – Networking
3:45 – 5:30 – Startup Presentations
5:30 – 7:30 – Reception
A special thank you to Accenture & ComEd for helping to underwrite this event!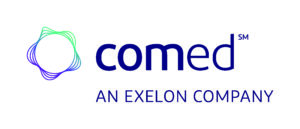 Co_Invest Climate is a catalyst for ideas, discourses, and new climate technology trends. Interdisciplinary attendees will experience the work and ideas of world-changing innovators and discover emerging climate technologies.
Since Evergreen's inception in 2010, it has been our mission to support entrepreneurs and startups that are bringing impactful climate technologies to market.
Co_Invest Climate aims to provide an engaging environment for innovators, investors, and climate innovation supporters; to inform, inspire, and challenge its attendees; to actively support collaboration; and to be an accessible resource that elevates the role of early-stage climate technology.
You can be part of the climate solution
Curious how you can make a positive and compounding impact on the climate emergency?