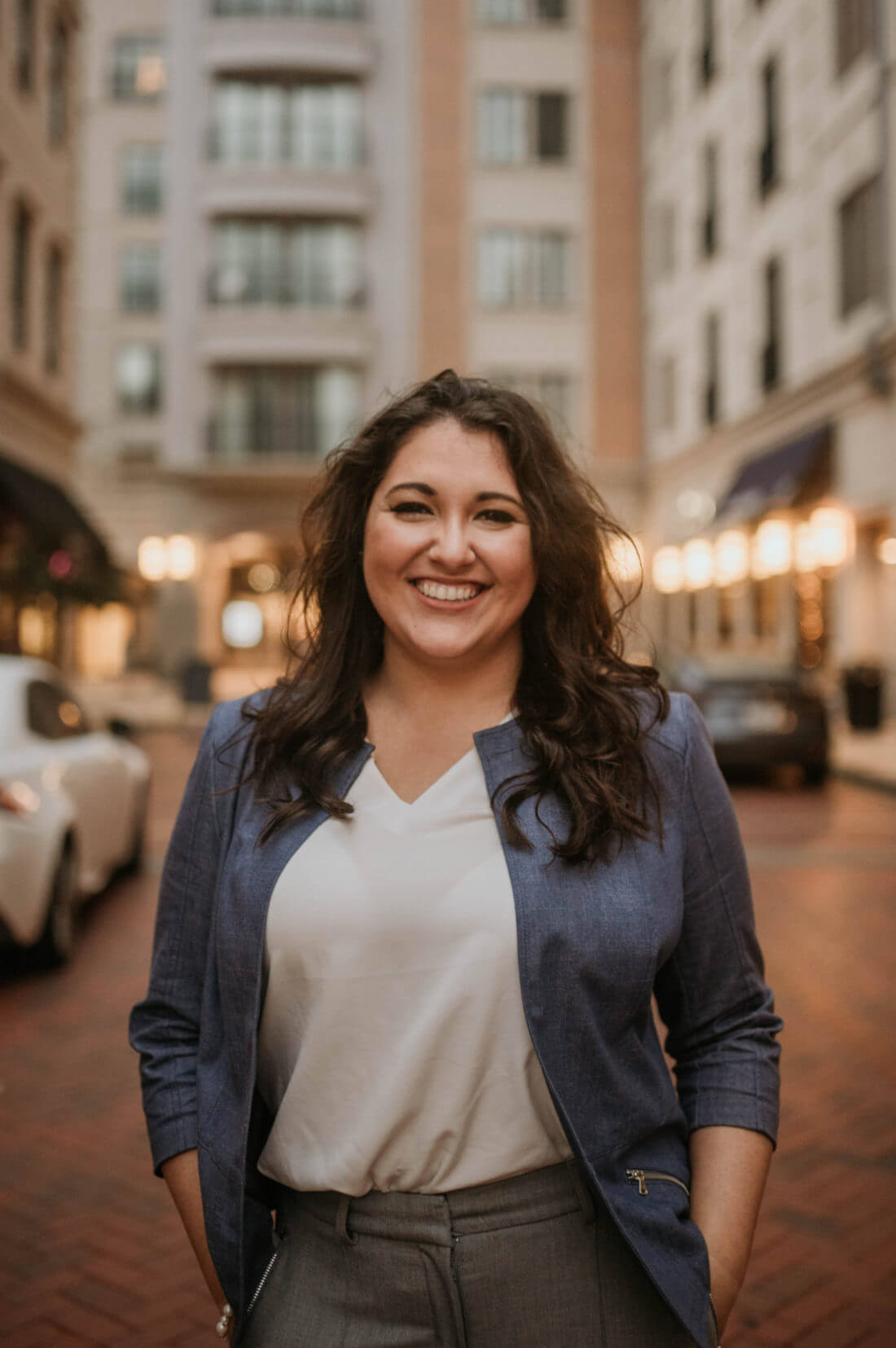 Haley Marie Keith, Chief Executive Officer and Co-Founder at MITO Material Solutions
Title: Chief Executive Officer and Co-Founder
Our first post in this blog series featured Chief Executive Officer Dr. Francis Wang of NanoGraf Corporation. As a reminder, NanoGraf has developed a silicon-based anode battery material that enables electric vehicle (EV) batteries to run longer and charge faster than traditional lithium-ion batteries on the market.
Following Dr. Wang, we knew we had to feature MITO Material Solutions CEO and Co-Founder Haley Marie Keith since one of the most promising use cases for MITO's flagship product is in the transportation and EV sector.
MITO's advanced material technology can transition transportation vehicles away from metal and into composites, which significantly decreases the weight of the vehicle. Decreased weight means less CO2 emissions and a higher possibility of powering a vehicle with batteries as it would require less energy.
Evergreen Climate Innovations invested in MITO in 2020 when we realized the wide-ranging applications MITO's technology could have in industries such as long-haul trucking, sporting goods, marine transportation, and additive manufacturing. MITO has unlocked a new paradigm for manufacturing and a new world of possibilities in lightweight products.
Learn more about MITO Material Solutions and its CEO and Co-Founder Haley Marie Keith in the following interview that features ten questions — plus a bonus question Haley wishes we had asked her.
Recent News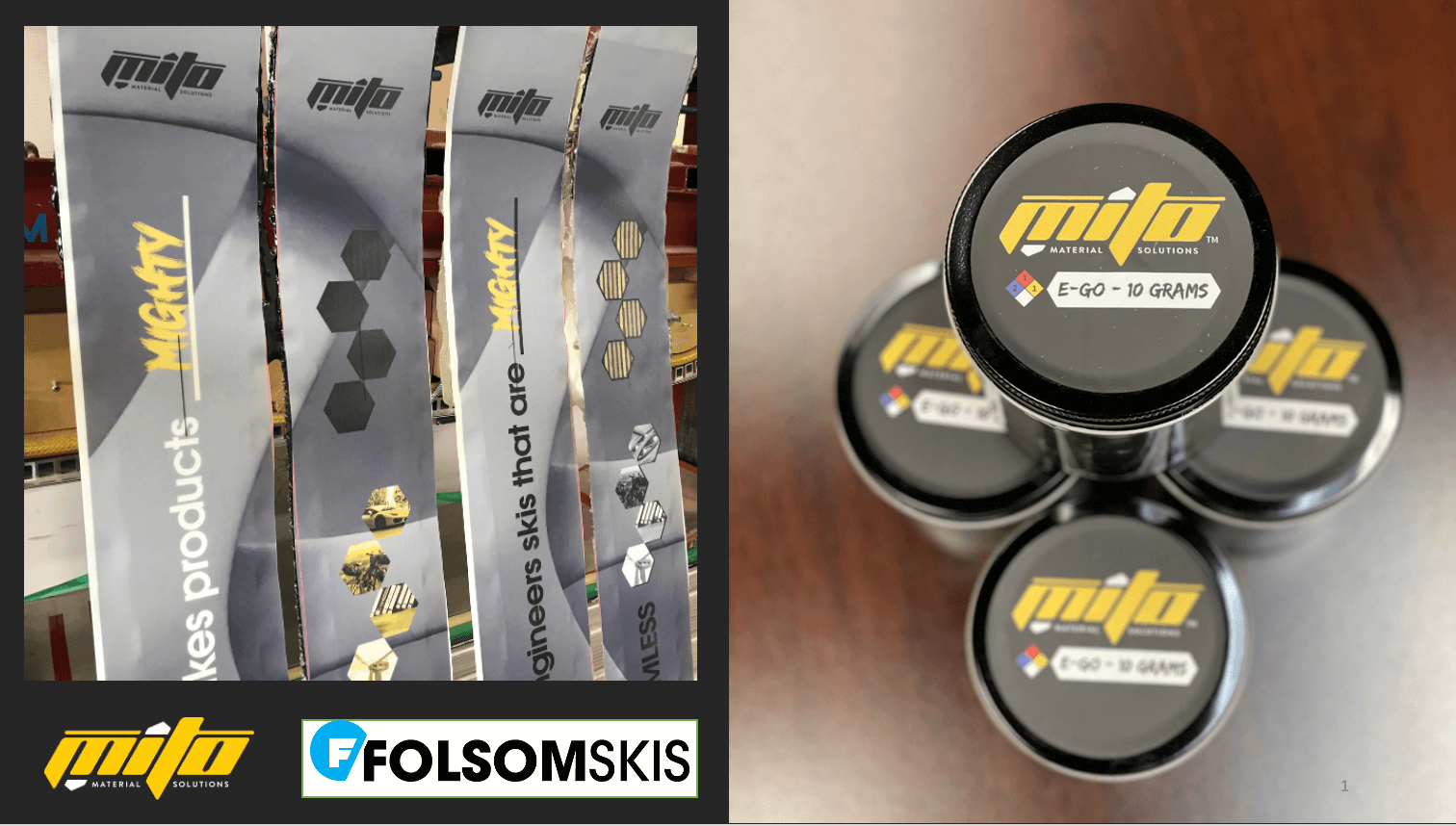 Credit: MITO Material Solutions
1. Why does your company matter?
Industrial revolutions start with materials. In the past, mankind moved from wood to metal to plastics, the next evolution is polymers.
As the world's climate changes every day due to our consumption of the natural materials around us, industries are forced to take another look at their design tactics, business models, and the materials they use to build end products. You've probably heard a grandparent say, "They just don't make things like they used to" — and they don't.
Products today are made to be consumed or to become obsolete in a few years. While in college, I witnessed a paradigm shift — consumer behavior began demanding more transparency and sustainability. When this happened, big industries were not agile enough to respond, there were limits to their ability to innovate and see the potential of new materials, but now, the science is here. And, MITO is here to help.
Innovation happens every day all around the world, but unfortunately, not all innovation exists outside of the laboratory. This is because it is challenging to take new technology out of the lab and into the market. In fact, most people in the lab do not understand the business challenges that are associated with commercializing technology and vice versa. This is how I got started in cleantech. I came across a novel nanomaterial in a class at Oklahoma State University.
2. How did you get started in cleantech and what led you to your current role?
During my MBA, MITO's original technology was sitting on the shelf, patent-pending, and still in development. After some back of the napkin math, my co-founder and I realized the impact one additive could have on an aerospace application.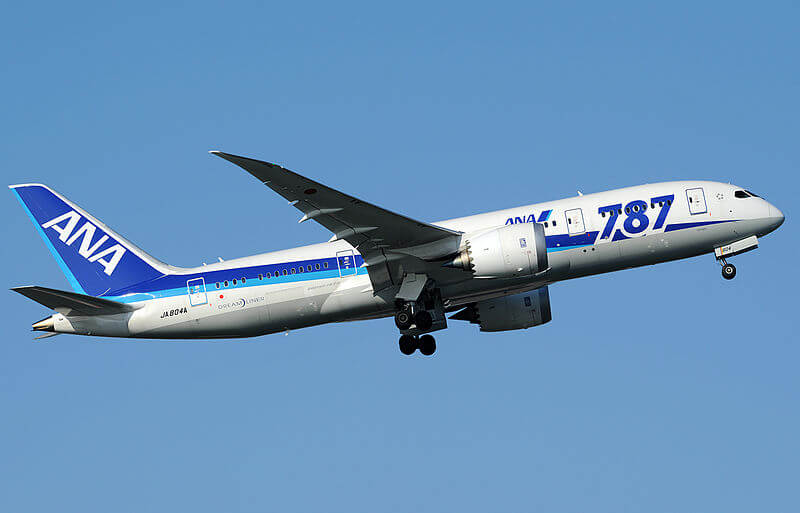 Credit: Toshiro Aoki (www.jp-spotters.com)
If MITO's functional additive was incorporated into all of the composite materials on a Boeing 787 airplane, then it would be possible to shed up to 48,000 lbs of weight from the aircraft saving millions in fuel cost and gigatons in emissions.
It seemed impossible, but I like impossible. I love a challenge, and commercializing material science technology with this much potential seemed like one of the greatest challenges of my life, and that led Kevin and me to start our company.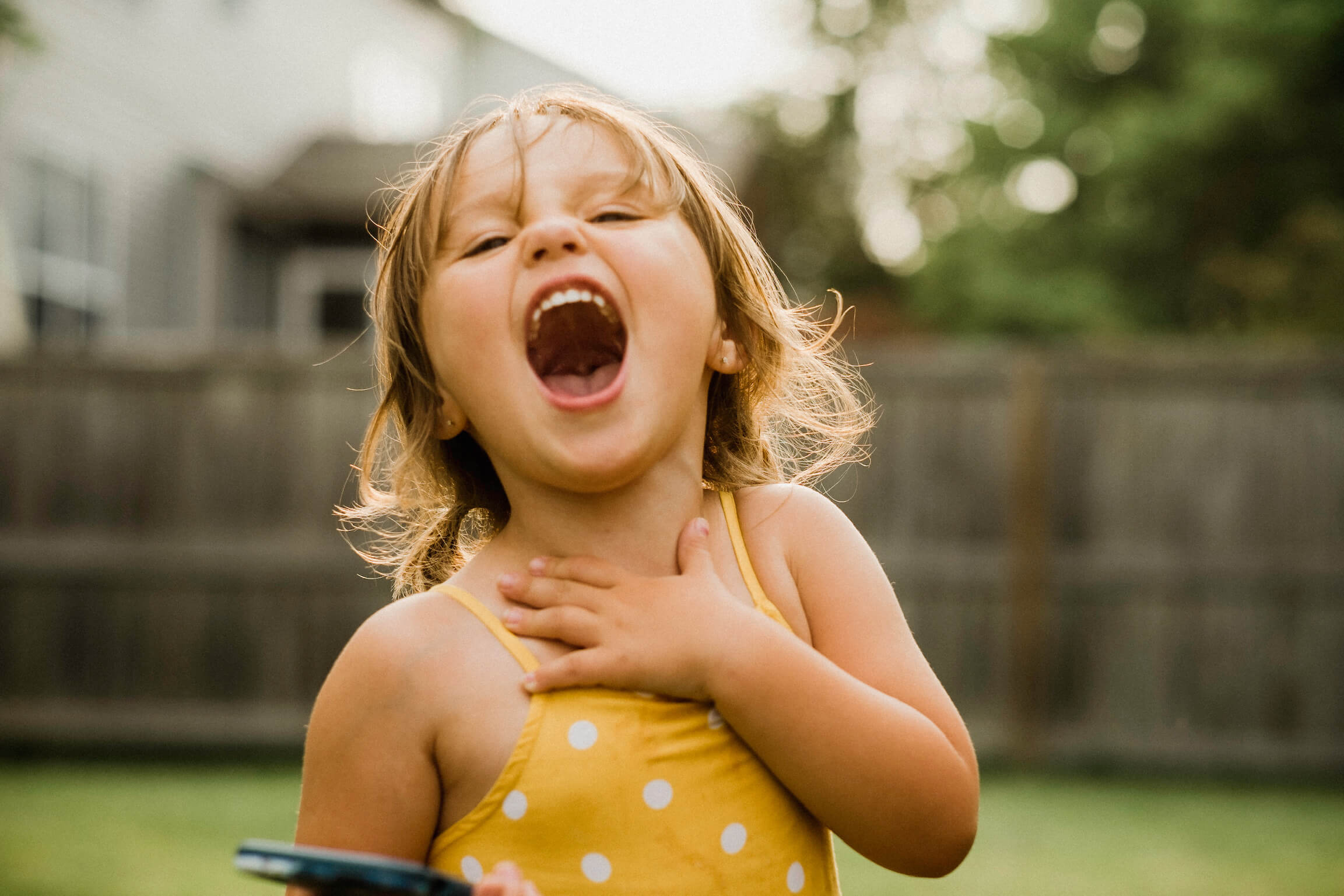 Courtesy of Haley Marie Keith
3. What climate solutions are you most passionate about?
I am passionate about conserving the world I grew up in for my daughter. I never want to see her worry about the bare necessities in life. With the striking effects we are already seeing from climate change, there seems to be nothing more important than clean water, clean air, and clean energy.
At MITO, our mission is to ease the transition away from metals, toxic additives, and consumable materials, to lighter, cleaner, more sustainable material solutions.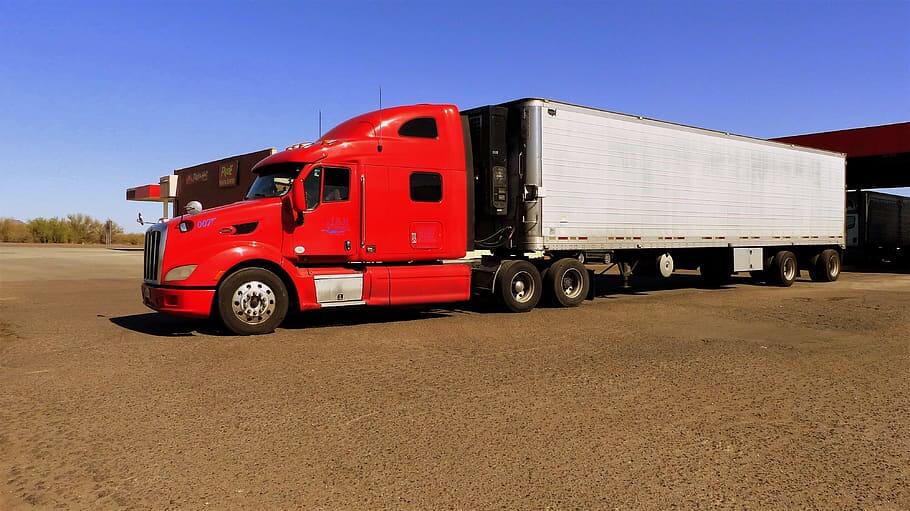 Let's look at freight trailers as an example: by transitioning trailers away from metal and into composites, the vehicle could shed up to 35% of its weight. The decreased weight means less CO2 emissions and in future generations, the engine powering the truck could be powered by a battery because of the new lighter trailer design.
The trucks could haul packaged consumable goods in reusable or biodegradable packaging and we could see a truly sustainable supply chain — all by empowering a material evolution.
There is something everyone can do to be a part of the climate solution and I love being around other strong-willed, highly intelligent founders in the climate tech space who make it their daily mission to make this world a better place.
4. Why is your company located in the Midwest?
Aside from being a founder from the Midwest, I think MITO has seen much of its success due to its geographical location.
We started in Oklahoma, close to the University and resources, but decided recently to move the company out to the Indianapolis metropolitan area because the city and the company were in a stage of growth.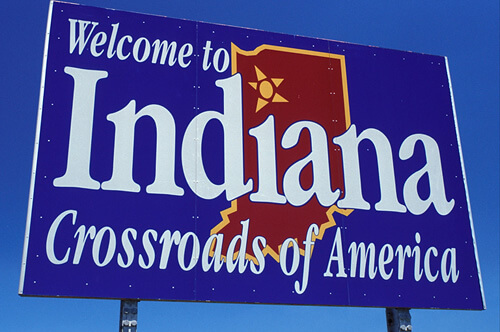 Credit: Mark Goebel
I think Indianapolis has all of the best class and diversity of the Northeast and the grit of the Midwest at its heart. The state is nicknamed the "Crossroads of America" and I find that to be the best descriptor.
Indiana is a great place to grow a business, raise a family, and build success for yourself. Relocating here has been exciting — our company has experienced a lot of reputational growth because of the ability to visit with so many manufacturers, partners, and grow our customer pipeline base. Also, it has made recruiting easier because of the quality of life and balance that the Midwest has to offer.
5. What accomplishments are you most proud of?
This year, MITO celebrated the incredible accomplishment of making our first public commercial sale with Folsom Custom Skis.
So often in materials, you can't name your customers, and very rarely can you get your hands on a product that has your technology inside. Our partnership with Folsom Custom Skis started in late 2020 as outdoor recreation was seeing a large boom amidst the COVID-19 pandemic.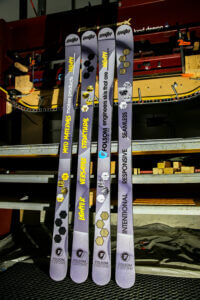 Credit: MITO Material Solutions
After Folsom made a few sets of skis to test them on the slopes, we got the call back with the news we expected. MITO's technology had improved the ski performance in the lab and on the slopes. A few weeks later, I received a set of MITO branded skis delivered to our offices for use in an upcoming trade show.
The moment I held the pair of skis with MITO's technology inside, I was overwhelmed with pride. This accomplishment was not earned by one person following one path, it was a team effort and journey to reach this milestone. As I celebrated this accomplishment with my team, I became most proud of their tenacity and dedication to our company's purpose and technology.
6. What's something you wish you learned sooner?
Part of entrepreneurship is knowing what you don't know. There are many things I wish I knew before I had to learn them, but I don't think it would've been possible to learn those things sooner.
I guess one thing I wish I learned sooner, something I re-learn at least once a year, if not more often, is that I am human.
I can't know it all, do it all and be it all, all the time. I can always learn more, speak less, and be more intentional.
Knowing that – I spend a lot of my time honing skills of resourcefulness, strategy, resilience, and communication. These skills aid you in life and in a startup.
7. How are you measuring your environmental impact?
Currently, we are measuring our potential environmental impact and using the highest impact areas to focus our commercial efforts.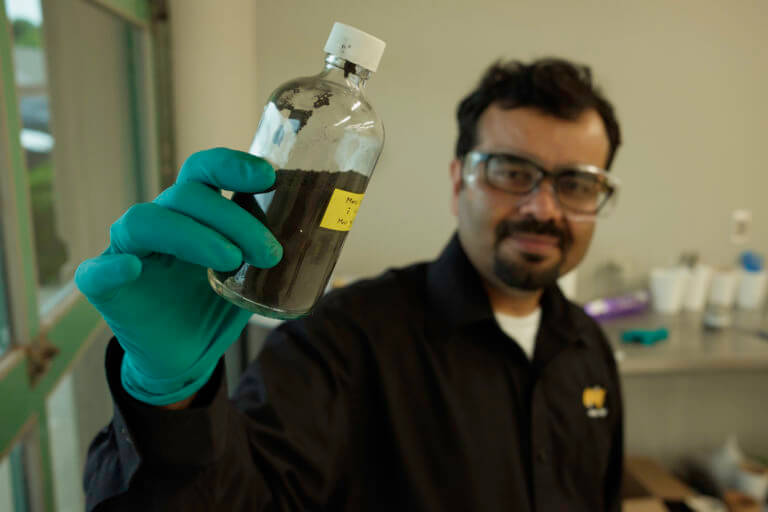 Credit: MITO Material Solutions
One of the most promising use cases for our flagship product is in the transportation and EV sector due to the increased performance and multifunctionality it can deliver to composites. And for our latest product made from the bio-material corn starch, we see the largest impact in recycled plastics and packaging.
As we evaluate these markets and work with our commercial partners, we continue to iterate on our process and use greener chemistry. Our goal is to create existing and new products, and our team has made some remarkable advancements that will lead to extraordinary impact when our technology is adopted at scale.
8. What surprised you the most about leading a climate technology startup?
The culture of climate tech startups is something that often surprises me in comparison to other companies in different spaces. Climate tech companies have a mission that compels the culture. Like all businesses, profits matter, but they don't always matter most in this space. There is a greater purpose paired with intellectual curiosity.
When I meet with other CEOs and leaders who are distinctly motivated to find climate solutions, I find that we are more likely to celebrate and push others into greater success instead of competing for it. There is a unified cause behind our companies because, at the end of the day, we are all delivering valuable solutions to one of the greatest problems in history.
9. Where do you see your company in five years?
I expect to see MITO leading the development of functional hybrid additives for use in specialty polymers.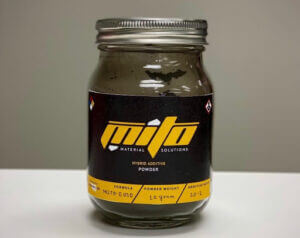 Credit: MITO Material Solutions
As a strategic supply chain partner, I believe MITO will bridge the gap between manufacturers and material suppliers across industries that use similar materials and processes.
My goal is to see MITO's technology impacting industries like transportation, infrastructure, and energy, empowering manufacturers globally to unlock multifunctional properties in their chosen materials and applications.
10. What makes MITO Material Solutions a great place to work?
Our company is a great place to work because our individual talents are celebrated through each collective accomplishment. The MITO team is a family.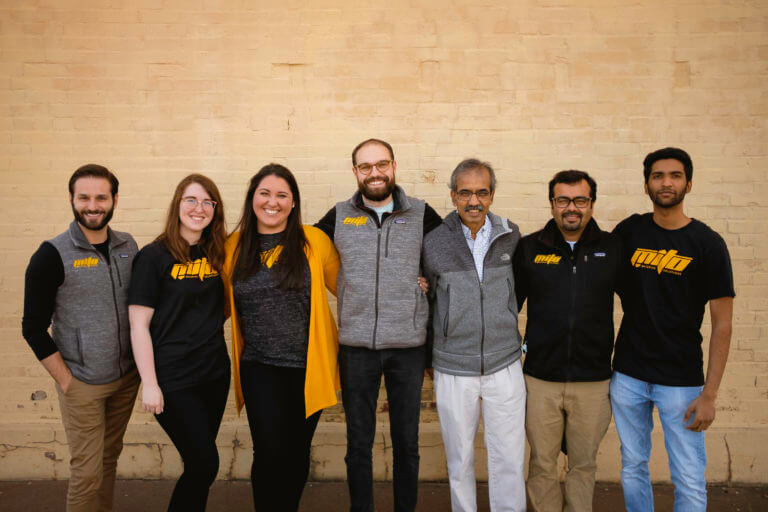 Credit: MITO Material Solutions
We are here to see change enacted through business, engineering, and material science. Our company values authenticity, innovation, equality, and respect. We all support one another with encouragement and admire each other's talents.
Bonus Question:
11. What's one question you wish we asked you?
I think it's important to talk about how MITO is positioned in the graphene market.
Discovered in 2004, graphene was the new "wonder material" — the first 2D material made entirely of carbon, which was rumored to unlock the secrets of untold material performance.
Credit: MITO Material Solutions
Graphene increases strength, conductivity, electricity, adhesion, and so much more at extraordinarily small concentrations. All of this is true, in theory, but the practicality of graphene applications has been harder to realize.
Like nanomaterials before it, the entire supply and demand of the market for graphene had to be developed in tandem. Many players rushed to produce graphene, assuming the demand would come quickly, but the nuance of the material continued to unfold with each discovery.
We often have to explain that MITO does not make graphene. MITO sources high-quality graphene products and uses the material as a scaffold to attach additional chemical functional groups to help the graphene's inherent properties shine within a host material. We also use other polymers as scaffolds, in fact, we are developing new hybrid additives with our functional chemistry process.
Currently, the graphene industry is experiencing rapid growth. It is an exciting time to be in carbon. MITO's position in the graphene space is unique because we focus exclusively on making functional graphene additives that can easily integrate into multiple polymer materials and deliver superior performance.
Credit: MITO Material Solutions
Since graphene is still a relatively new material, the MITO team is actively working with national standardization groups to increase the regulation of graphene so that industries will feel more comfortable adopting a solution that meets the worldwide material standards.
MITO is positioned as an expert in dispersing, functionalizing, and integrating graphene into industrial applications.
. . .
. . .
Are you an aspiring climate technology innovator? Let us know if you have any other questions for Haley by emailing us at info@evergreeninno.org.