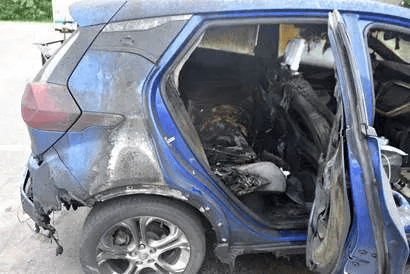 Credit: Vermont State Police/AFP
Hope you had a relaxing Labor Day. Now that it's behind us, let's take a look at what happened in cleantech in August. This month, we're talking about advances in limited-use-case autonomous vehicles, how electric vehicle battery recalls may impact their prospects, the Intergovernmental Panel on Climate Change (IPCC) report, energy multinationals morphing into distributed energy solutions providers, and more!
Battery Electric Vehicles are On FIRE
Chevrolet has recalled every Chevy Bolt over battery issues, including a bunch whose batteries had already been recalled once, at a cost of $800 million. Chevrolet is being proactive here in addressing this issue and is unlikely to face too much hand-wringing over the decision going forward (especially since its new EVs coming to market will use a completely different battery back architecture), but this action serves as a reminder that the transition to EVs will face some bumps in the road. Interestingly, this may be the same issue that led to Hyundai recalling the Kona Electric – both have batteries sourced from the same LG plants.
Meanwhile, the National Highway Traffic Safety Administration (NHTSA) is looking into Tesla's autopilot feature and may end up recalling 750,000 vehicles, nearly every sedan the company has produced. This investigation is unrelated to the vehicles being electric, but it could be a bad look if the majority of the EVs produced in the past decade get recalled.
One saving grace is that early Bolt and Kona owners were by definition early adopters, so are unlikely to sour on EVs because of this issue. Similarly, Tesla appears to have goodwill to spare. That said, if these issues are not ironed out, they could significantly impede the adoption of electric vehicles – it would be a disaster if consumers passed over EVs because they were worried about them catching fire.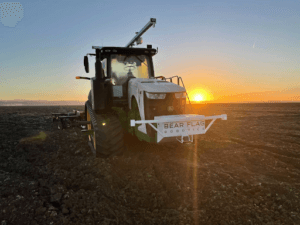 Credit: Bear Flag Robotics via Techcrunch
John Deere Flags Bear Flag; Trucks Keeps on Truckin'
John Deere acquired Bear Flag Robotics for $250 million. Bear Flag Robotics develops autonomous technology for tractors. It's early days, but this is one data point that validates Trucks Venture Capital's thesis of "limited use case autonomy" – instead of focusing on investing in autonomous vehicle technology just for private passenger vehicles, the company has focused on specific limited applications that are easier to master and/or have fewer risks (Trucks VC is an investor in Bear Flag Robotics). This includes tractors, food delivery robots that don't have humans in them (like Refraction.ai, also a Trucks VC investment; Nuro and Starship are other companies in the space), and even short-haul B2B delivery, using trucks that take the same route from a warehouse to a distribution location every time (Gatik).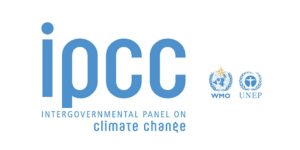 Credit: IPCC
You Down with IPCC?
The U.N. IPCC released its latest Climate Report. While this is a consensus-driven backward-looking assemblage of scientific research (rather than some new cutting edge information), the most recent report is much more direct in stating the unequivocal nature of human-caused climate change than in the past. Essentially, everybody agrees it's a real big problem we have here! One other salient point from the report is that, because scientists can estimate future warming that is already locked in, there is a relatively short window to take major action – roughly the next decade. So, let's get busy, shall we? Link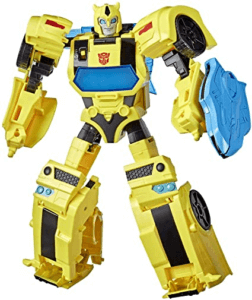 Credit: Hasbro
Transformers: Energy Multinationals Edition
If you asked me, "what are the macro trends impacting the energy/climate space?" One on my shortlist would be the transition taking place where large energy multinationals are shifting from developing generation and owning utilities to becoming all-in-one distributed energy services solutions providers. This shift is propelled by their acquisitions across EV charging, solar, storage, microgrids, demand response, energy management, and fleet management.
Canary Media recently profiled EDF's efforts in this space, although similar moves are also underfoot with Engie, Enel, Shell, and Invenergy, to name a few (either through acquisitions or the development of new business units).
Is Making Money on Carbon Inevitable?
Fred Wilson shared some thoughts on his blog about the potential for investment returns from betting on the price of carbon credits, given that analysis suggests that we'll need carbon prices in the realm of $150 a ton by 2030 in order to decarbonize by 2050. This is an interesting application of the inevitable policy response, which we've discussed previously. In this instance, although (European) carbon prices are lower today, if you assume that policy activity will inevitably kick in as the impacts of climate change are felt, it is a pretty good bet that they'll be much higher in the future (this is not investing advice). Wilson's take also implicitly runs counter to that of many VCs, which tend to avoid investments in businesses that require significant policy action to be successful.
Other News
Last month, we discussed how Tesla was planning to open up its charging network to other vehicles. Jaan at EV Universe noted that one factor may have been that Tesla needed to open its network in order to be eligible for charging station funding in the upcoming federal infrastructure bill.
Evergreen Climate Innovations announced its investment in sustainable food supply chain company Agricyle Global. Link
A study based on London delivery patterns found that electric cargo bikes can deliver more packages per hour than delivery vans. In addition, the bikes had 90% fewer emissions than an internal combustion van and 30% lower emissions than an electric van. Link
President Biden set a target for 50% of new vehicles to be electric by 2030 via executive order. This isn't binding, but it also isn't tumultuous – several American automakers joined the President for the announcement and have nonbinding targets in the same ballpark. I personally expect that this target will be met a year or two early, although we're a long way from that today! Link 
Electric truck maker Rivian filed for an IPO, aiming for a valuation of $80 billion (about $30 billion more than the market cap of Ford Motor Company). Compared to the many, many companies in the electric mobility space that have gone public via SPAC, Rivian is pursuing the real thing, which signals confidence in their approach. That said, one thing Rivian does have in common with a lot of other mobility startups going public is that they haven't started delivering vehicles to customers (although Rivian's are much hyped and should be shipping in the near future). Link
Credit rating agency Moody's acquired RMS, a climate risk analysis firm, for about $2 billion. For finance, "climate risk" will just become "financial risk" over time. Link
Driverless cars appear to be creating, not destroying, jobs – at least so far. Primarily in the form of remote assistance operators (who can keep track of multiple vehicles and help out if one gets stuck/confused/overwhelmed). Link
If anyone is looking for good places to hire folks for energy/climate space, Clean Energy Venture Group put together this handy resource for diversity-focused jobs boards. Link