What is the Heartland Climate Tech Partnership?
Last summer, Evergreen Climate Innovations was awarded nearly $1 million dollars through the U.S. Department of Energy's (DOE) Energy Program for Innovation Clusters (EPIC) program, which is aimed at establishing innovation ecosystem development through ten regional clusters.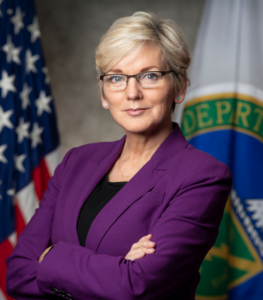 "This funding fills a critical need for targeted financial support to incubators and accelerators that provide opportunity for aspiring energy entrepreneurs looking to fight climate change, create jobs, and empower underserved communities."

– Secretary of Energy Jennifer M. Granholm
Collectively, Evergreen and our partners have been hard at work this past year accomplishing exactly that. We created the Heartland Climate Tech Partnership and are advancing the commercialization of innovative climate tech and clean energy businesses across the Greater Midwest Region of the United States.
The partnership is made up of stakeholders across the Midwest who are embedded deep in the climate tech ecosystem including: Evergreen Climate Innovations (Chicago, IL), Centrepolis Accelerator at Lawrence Technological University (Southfield, MI), mHUB (Chicago, IL), and Spark Innovation Center (Knoxville, TN).
Two of the DOE's Lab-Embedded Entrepreneurship Programs, Chain Reaction Innovations based at Argonne National Laboratory and Innovation Crossroads based at Oak Ridge National Laboratory, are project affiliates, along with the National Renewable Energy Laboratory.

What have we accomplished in our first year?
During the first year of the partnership, we launched 3 accelerators and supported twenty-one hardtech startups through hands-on programming, which culminated in final demonstration showcase opportunities.
Participating Startups Include
mHUB Climate & Energy Tech Accelerator: 
Spark Cleantech Accelerator: 
Centrepolis C3 Accelerator: 
The Evergreen Climate Innovations team worked extensively to build a resource inventory that contains essential informational and educational tools for cleantech and climate tech entrepreneurs in the Midwest. This process involved engaging with stakeholders from around the region to accurately portray their offerings and learn their perspective on the prevalent gaps in the Midwest's cleantech ecosystem. The resource inventory can be found here on our Heartland Climate Tech Partnership website.
We are continuing to consider the ways in which the partnership can work to improve collaboration and bolster the Midwest innovation ecosystem. At our monthly meetings, partners regularly present a startup from their cohort in need of help. Following the presentation, we discuss ideas, lessons learned, opportunities, and promising introductions. We have developed a group of Industry Advisors who provide feedback and serve as mentors to the participating accelerator cohort startups. Throughout the first year of the partnership, we met with and vetted these mentors to construct a high-quality network of engaged individuals.
Heartland Climate Tech Partnership Impact:
4,000+

people attended our public events, workshops, etc.

80+

jobs created

300+

mentor connections, program referrals, and corporate introductions

4

new companies formed

250+

one on one engagements with startups

150+

startups supported by Heartland programming
Accelerator Metrics:
100%

hardware companies

71%

completed at least 3 follow-up conversations with investors or grant applications made by companies

67%

have underrepresented founders/executives

33%

leverage national lab IP, DOE university research funding, or other DOE-funded technologies
What are our goals for the next year?
In the second year of this program, we are eager to support more hardtech startups around the Greater Midwest Region. We plan to continue all three accelerator programs and prioritize in-person demo days to showcase our startups as well as virtual events, which allow for flexible, ongoing regional collaboration. 
How can you learn more and get involved?
We encourage entrepreneurs to learn more about the Heartland Climate Tech Partnership by checking out our website at www.Heartland-Climate.org. There you can learn about the three accelerator programs, stay up to date on our upcoming events, and use the database of resources for climate tech entrepreneurs across the region. 

We offer search, sort, group, and filter options to find the information that is most relevant to you and your business. For example, climate tech startups searching for laboratory space can filter based on location and climate tech sector. Use these tools and resources to advance your business and reach out here if you have additional suggested resources we should include. 
We are excited to share what our partnership accomplishes in the next year!