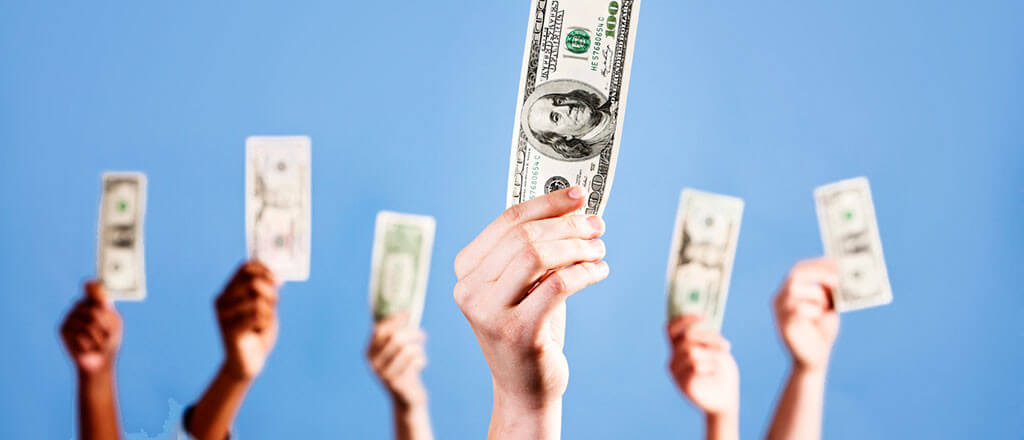 (This is the first installment in a two part series. Part 1 looks at the potential for equity crowdfunding. Part 2 examines what it might mean for the cleantech space.)  
Ever wanted to invest in a startup company? Until recently, only certain wealthy individuals could make investments in companies. Most Americans were limited to buying products from startup companies to help fund their progress. Now, new rules will allow anyone to make equity investments and own a small stake in a startup company: this is equity crowdfunding.
Who should invest in equity crowdfunding opportunities, how much and why? It's a relevant question now that Title III of the JOBS act is going into effect on May 16, 2016. For early stage investing, equity crowdfunding is the new game in town. The subject elicits strong opinions from people in the venture and early stage investing space: some think it will have no positive impact, while others see it as a potential disruptor to the traditional venture capital model.
Historically, equity investors in early stage companies were required to be accredited investors [a net worth of over $1 million or an annual income over $200,000]. Title III of the JOBS Act allows companies to sell securities through crowdfunding to non-accredited investors. The long and short of it is these new rules allow everyday Americans to invest in start-up companies via crowdfunding. To date, individuals could use crowdfunding to support new ventures by purchasing goods or services from them; this change allows individuals to invest in these same companies.
What do we think this will mean? We can't say for certain what the impact will be, a few things are very likely:
A new class of investors should help spur the continued growth of crowdfunding in general, and in this new class of investors in particular
The increasing importance of digital platforms as more transactions include an aggregation of geographically dispersed investors. One key provision of these rules is that transactions take place through a registered intermediary – broker-dealers and portal intermediaries, both of which are prevented from offering investment advice.
The Increasing importance of incubators and accelerators that provide support services for early stage entrepreneurs. Traditional venture capital provides much more than money – it provides expertise, experience, networks, and help scaling businesses. Companies that raise money through equity crowdfunding will still need many of these same support services
Significant innovation – new business models, platforms, industry players and tools will emerge to service this space
The potential flattening and democratization of startup investing: this change has parallels to past changes in public public markets. Historically, there were high fees to access public markets; with the growth of the internet and electronic trading platforms like E-Trade, every day investors were able to start actively investing in the market.
How might this influence venture capital?
Venture capital may move further upstream to fund in larger and later stages as entrepreneurs are able to advance their businesses without seeking venture funding
Firms may follow the lead of

Andreesen Horowitz

and focus more on providing professional services to support their companies.
As with any new market space, there are certainly risks. These include more complex cap tables and transactions, significant legal compliance requirements, potential negative PR from small investors losing their savings from a failed investment and new, less knowledgeable investors (similar to how daytraders impacted the structure of the investment community and participated in the dotcom bust).
Another concern raised is adverse selection: if good companies are venture-backed, only companies who can't raise money from venture capitalists would look for crowdfunding. This is a legitimate point, but it may belie the actual reality of the venture capital community. In practice, a few top venture capital firms bring in the lion's share of the gains – many venture funds simply do not perform well, so it's not clear that signals from general VC activity are the ones we should be paying attention to. It also assumes the industry structure does not significantly change in response to these new rules.
At the same time, equity crowdfunding also introduces exciting potential upside. These include increased liquidity and ease of sourcing deal flow, a new source of capital for entrepreneurs and an increased ability for investors to make intentional investment decisions (choosing to invest in early stage companies solving a particular set of challenges).
And, this ruling was not made in a vacuum. The move to allow non-accredited investors into the market was a key part of the bipartisan JOBS Act legislation. These new rules represent an early step in equity crowdfunding, which may significantly influence and reshape the venture capital industry. This new trend could even render venture capital's current model obsolete. Or, maybe not – it really depends who you ask.
Recommended reading:
Chance Barnett, CEO of Crowdfunder.com, provides a good overview in this Forbes piece
Fast Company's summary article
The SEC's release on the equity crowdfunding decision