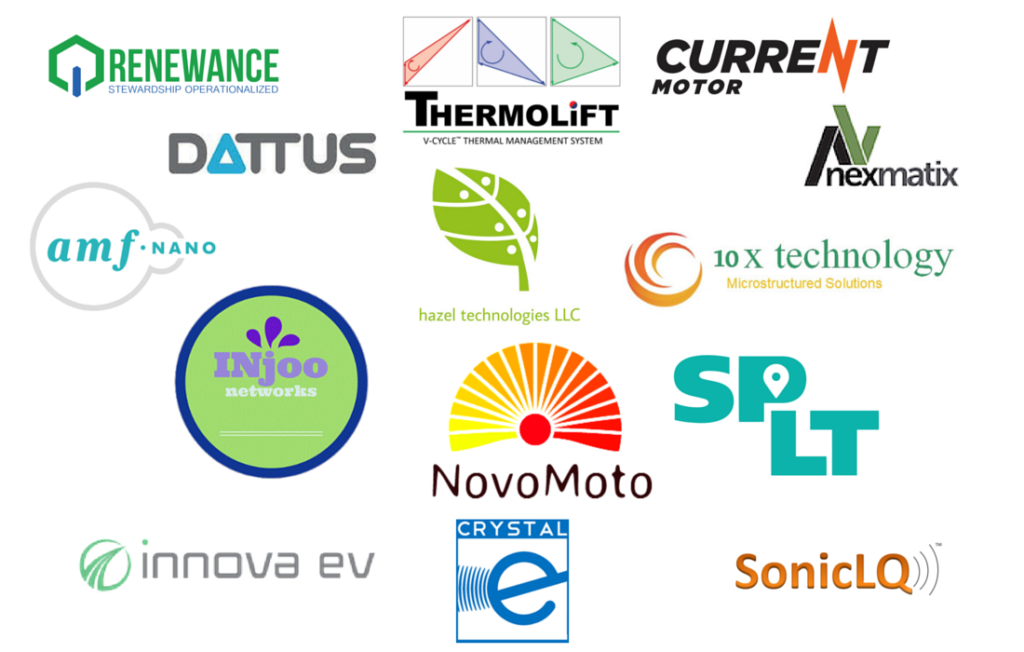 After multiple rounds of evaluations and re-evaluations, we are excited to announce our 14 Evergreen Climate Innovations Challenge Finalists.
Our four Student Track Teams: CrystalE, Hazel Technologies, INjoo Networks, and NovoMoto.
And our ten Early Stage Companies: 10x Technology, AMF Nano, Current Motors, DATTUS, Innova EV, Nexmatix LLC, Renewance Inc., SonicLQ, SPLT, and ThermoLift Inc.
Please click here for more information on our finalists.
"Evergreen believes in the powers of science, innovation and entrepreneurship to bring about better and cleaner energy solutions," said Evergreen CEO Erik Birkerts.  "Our 2016 accelerator class of 14 of the most promising student and early stage companies in the Midwest exemplifies such human ingenuity."
We will be updating this page throughout the day with stories and news from our Finalists.