Evergreen Climate Innovations and closed-loop beverage vending startup, Kadeya, share a common vision: Enabling a cleaner, more sustainable future for our planet through technology.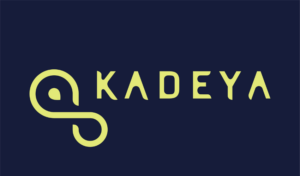 Upon meeting Kadeya founder and CEO, Manuela Zoninsein, through a series of pitch events and one-on-one meetings, it was clear to the Evergreen team that she's a founder who simply "gets it." She balances competence with the perfect blend of foresight and open-mindedness. She's a purpose-driven entrepreneur with a clear track record of success. And she possesses the instinctive ability to listen to the market, customers, and partners alike — and adjust Kadeya's solutions accordingly.
Evergreen Managing Director Paul Seidler says Manuela's founder disposition is very unique: "It's not a silicon valley kind of confidence, like swagger. Instead, it's a genuine calling to run with this innovation, like she knows that this is exactly what she's supposed to be doing."
Meet Manuela Zoninsein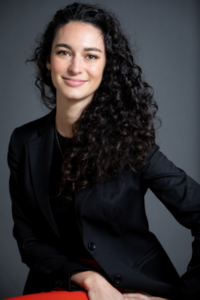 Manuela credits her call to climate action to familial influence. Raised by Brazilian and American parents both deeply committed to and engrained in social justice work, she was inspired at a young age to think critically about where and how to disrupt and influence systems for the greater common good.
Her longtime passion for environmental justice has also greatly influenced her career journey. Prior to founding Kadeya in 2020, she co-founded and led teams at a number of agriculture and environmental-focused organizations like Smart Agriculture Analytics and InstaAgro, and served as a Beijing-based journalist covering topics ranging from ethnic minority tensions ahead of the 2008 Olympic games to China's first social networking site, XiaoNei.
In 2019, she also co-founded the nonprofit, Ethical Creators, an organization that trains influencers on sustainability and how to leverage their network and platform for positive social change.
The Single-Use Plastic Problem 
Today, consumers and businesses alike are increasingly concerned with exactly how to tackle the climate crisis and its long-term impact on our environment and natural ecosystems.
Do we reduce greenhouse gas emissions? 
Do we cut down on single-use waste? 
Do we fix supply chain waste streams?
Do we tackle overconsumption and over-sourcing?
Do we focus on ensuring people have access to clean water? 
For Manuela and the Kadeya team, any one of these is a false choice. All are equally important and imperative – and in order to tackle the problem, a holistic approach is key. 
Kadeya's focus on eliminating single use waste at work, at home, and on the go is just one of many environmental threats impacting our chance at a greener future. 
However, it's an extremely important one.
Consumers
While consumers continue to make strides toward plastic waste elimination and more eco-conscious beverage consumption — like purchasing reusable bottles, taking advantage of water refilling stations, or opting for products with recycled and/or compostable packaging — they still crave the convenience of an easily-accessible drink at the exact moment they want it.
The data shows it: while reusable bottle sales in the US in 2021 pulled in $2B, single use plastic water bottles commanded twenty times more. By 2030, that ratio is expected to increase to 25 times more. And, the US is the world's largest reusable bottle market. 
Kadeya believes that addressing global, abstract, and communal issues like climate change and waste face the tragedy of the commons. Only by providing solutions that solve problems at the individual scale in terms of cost, convenience, and quality can sustainability have a chance to win. 
The Workplace
Waste in the workplace is undeniable. Employers and leadership at companies — big and small — play an important role in providing a more sustainable work environment for employees and mitigating their environmental impact in the way they operate and do business. 
Kadeya believes that all employers must model, provide resources, and contribute to that reality by incorporating environmentally-friendly processes and operations into their businesses. The government recognizes this, given upcoming SEC requirements around ESG reporting standards; and the market does too, with shareholders and investors increasingly voting with their wallets.
Environment
Meanwhile, the environmental impact of plastic water bottles waste is stark:
What's more: The negative environmental impact caused by the plastic water bottle supply chain is severely inefficient, waste-producing, and a huge contributor to greenhouse gas emissions. From carbon emissions caused by product distribution and bottle manufacturing, the negative environmental impact of beverage and water production is indisputable. Data also shows that the majority of recycling and waste sites are located near communities of color, with related pollution and health effects most affecting these populations.
Kadeya believes ridding plastic from the waste stream and reimaging the beverage supply chain will require technology-driven solutions, but more importantly benefit from business model innovations via the circular supply chain that incentivize all stakeholders to move away from single-use according to the economic drivers of today.
Kadeya's Solution: Sustainable Hydration for All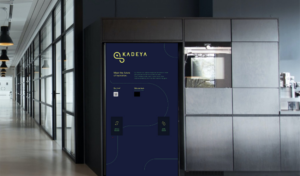 Kadeya is on a mission to rid single-use plastic waste everywhere, for everyone. Its robust network of autonomous and self-serving beverage stations allow users to scan an employer-provided personalized code to receive a sanitized and freshly filled bottle of filtered still or sparkling water. Combining a bottling plant, a dishwasher, and a soda fountain all in a 7.5-square-foot square box, Kadeya's network of automated vending beverage machines for reusable water bottles is the first of its kind.
Consumers are able to return their glass beverage containers to any station within the Kadeya vending network. The station then washes, sanitizes, inspects, and refills the water for future use. 
Today, Kadeya is prioritizing its focus on the US workplace, a $23 billion market opportunity. They're most focused on working within the US industrial workforce, a $4B sector that has historically been overlooked by "workplace innovation" and faces enormous worker safety-related threats from the looming effects of climate change.
The company is also tackling a major driver of greenhouse gas emissions by locally sourcing and bottling water from the location of the Kadeya vending machine and cutting unnecessary supply chain logistics and distribution. This approach, which Kadeya describes as a distributed bottling system, focuses on the full product lifecycle at one single location versus cross-country (or even cross-continent) shipment and fulfillment. 
Why We Invested: The Convenience of Single-Use with the Sustainability of Reuse
A problem as severe as climate change requires multi-faceted solutions tackling all areas of the issue — from the ongoing water crisis and deforestation to ballooning greenhouse gas emissions and the overuse of our planet's limited natural resources. Buy-in to make more environmentally conscious decisions from individual consumers to top-down decision-makers across all business types and sizes is imperative for a greener future. 
Manuela and the team at Kadeya are committed to helping consumers and businesses play an active role in eliminating plastic waste for good — especially when it comes to hydration at home, in public, and in the workplace.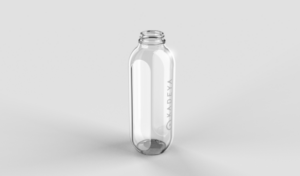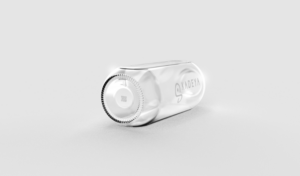 Choosing a beverage option that incorporates reusable drinking vessels has a direct impact on diverting plastics from ever entering the landfill in the first place. By installing reusable beverage container vending machines in workplaces, public spaces, and anywhere where individuals want and need access to clean, affordable, and accessible drinking water, consumers, corporations, and local and federal governments can work toward a plastic-free future. This is a future that our entire team at Evergreen Climate Innovations stands behind and supports.
2022 was a year of inroads and growth for Kadeya. The company was a part of the Techstars Farm to Fork food tech accelerator Class of 2022, which included 12 startups addressing food systems challenges. Kadeya also won Accenture's Supply Chain Summit competition, was selected as one of nine startups to receive funding as part of Exelon Foundation and Exelon Corporation's Climate Change Investment Initiative (2c2i), and received an Antares REACH Grant for underrepresented founders, which is supported by Antares Capital, The Global Entrepreneurship Network, and Hello Alice.
Kadeya will use our pre-seed investment to make several soon-to-be-announced strategic hires and invest in R&D to support the use of stainless-steel bottles in their station network. Kadeya is also now taking orders for pre-sales of their production units.
2023 stands to be a monumental year in Kadeya's continued growth. We are eager and excited to work together with Kadeya on bringing their sustainable vision to life. 
Cheers, to a plastic-free future.