Apply if you're based in Illinois
Evergreen Climate Innovations works with Nicor Gas to support entrepreneurs who are making a positive environmental impact throughout Illinois.
Recipients of the Nicor Gas Multicultural Innovator Award receive a non-recourse grant of $25,000, 12-months of business mentorship from Nicor Gas and Evergreen Climate Innovations, and heightened exposure to both investors and potential customers.
Applications for the 2023 award cycle are now closed.
Award Application Criteria
Founder/ CEO: 
Company must have a founder or CEO who identifies as Black, Indigenous, and/ or a Person of Color
Eligible Geographies: 
Based in Illinois or has a substantial Illinois presence
Company Criteria:
2-12 full-time employees

Can be either product or service-based

No more than $3M in funding raised

Must demonstrate at least 3-6 months of funding runway

Does not need to be market-ready, but preferred
Sectors: 
Renewable energy, energy efficiency, smart buildings/cities, water, ag-tech, energy storage, mobility/advanced transportation, circular economy, and digital solutions for operational efficiencies, reduced maintenance costs, customer engagement, and/or worker training/management
If you have any questions, please email Senior Program Manager Dylan O'Reilly at dylan@evegreeninno.org.
Congratulations to our 2022 winner, Kazadi Enterprises!
Our 2022 recipient of the Nicor Gas Multicultural Innovator Award was Kazadi Enterprises. Kazadi Enterprises' patented technology leverages thermal energy in air, converting environmental heat into work and plugging into the natural hydrologic cycle, reducing the cost and carbon footprint of refrigeration.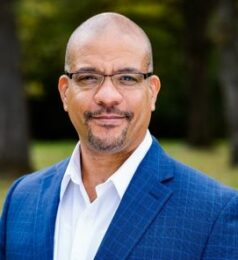 Ready for investment and support?
Your climate tech startup may be eligible.