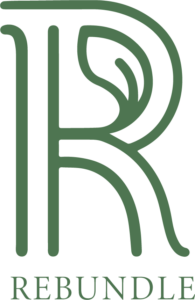 The Evergreen team first met Rebundle founder and CEO Ciara Imani May when conducting outreach for our 2021 Diversity, Equity, and Inclusion Awards. Arch Grants, the St. Louis-based organization, initially proposed Ciara as a candidate for our U.S. Bank Foundation Cleantech Inclusion Award, and were kind enough to make an introduction. 
After only briefly meeting Ciara, we immediately understood her vision. Her messaging was focused and her goals were clear. Rebundle rejects the idea that consumers need to compromise their health for beauty. 
Meet Ciara Imani May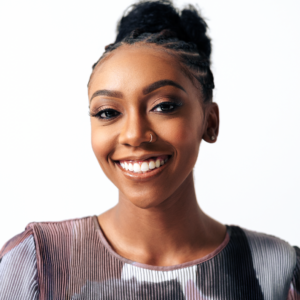 In 2019, Ciara adopted a low-waste lifestyle and began looking for ways in which she could recycle her used synthetic braids. When Ciara realized that recycling for synthetic hair was not a readily available service, she decided to take matters into her own hands and launched Rebundle soon after. 
If you've had the opportunity to meet Ciara, this won't come as a surprise. She is the very definition of a self-starter and is poised to tackle an industry that has long assumed its customers will accept the status quo. 
The Big Hairy Problem with Today's Extensions Market
While there is an abundance of hair extension brands that offer a variety of lengths and colors for consumers to choose from, the same can't be said for materials. In fact, the vast majority of hair extensions available are made out of a combination of ultra-fine plastic materials like acrylonitrile, polyester, and polyvinyl chloride. 
The use of plastics in hair extensions poses numerous pain points for both consumers and the environment.  
Consumers: 
For many individuals, wearing synthetic-based hair braids results in painful scalp irritation. This discomfort is often due to the alkaline coating found on most synthetic hair. While there are home remedies available like apple cider vinegar rinses and soaking hair in boiling water, these treatments are not always effective and serve as more of a bandaid to the problem of irritation rather than a permanent solution. 
In addition to immediate irritation, synthetic braiding hair is laden with chemicals that can have long-term effects on a user's health. Polyvinyl chloride, a common material used in synthetic hair, is a known human carcinogen.
Environment:
Given that synthetic hair is composed of these low-grade plastics, they are often difficult to recycle, and many recyclers lack the proper machinery required to break down and repurpose the plastic polymers. Rebundle estimates that roughly 30 million pounds of synthetic hair is going into landfills in the U.S. each year. 
Rebundle's Solution: Banana Fiber – An Underutilized Resource Ripe with Opportunity 
Rebundle is on a mission to revolutionize the hair extension industry and make synthetic hair a thing of the past with their first-of-its-kind plant-based braiding hair. Their biodegradable and compostable product–braid better–is made from fibers extracted from abundant and renewable banana tree stems from East Africa that otherwise would be disposed of as waste.  
Unlike synthetic hair that is coated in irritating alkaline chemicals, Rebundle's braiding hair is completely nontoxic. The absence of harsh coatings in their product alleviates the potential for scalp irritation and discomfort that 1 in every 3 women that wear synthetic hair braids experiences. 

Rebundle isn't just out to provide a superior product, they're also cleaning up the waste that is created by their synthetic counterparts. Their recycling program invites customers to ship their used synthetic braids to Rebundle, who then ensures the materials are properly recycled and repurposed into outdoor furniture and lawn and garden tools. 
Why We Invested: All Hands (& Hair) On Deck
We're quickly seeing a shift in consumer behavior where individuals are moving away from the culture of disposability and instead are in search of products that align with their values, even if it means they have to pay a premium. The imminent threat of the climate emergency is influencing market changes beyond the energy and automotive industries. The global clean beauty market, for example, is anticipated to reach $22 billion by 2024, with brands whose products are positioned in between drugstore and luxury, like Rebundle, performing the best. 
Beyond sustainability, there is a growing focus amongst consumers on purchase products that are safe for their health, and what goes into the products they're using. By using plant materials for their product, Rebundle is able to tackle environmental sustainability and safety concerns at the same time. 
A problem as monumental and multi-faceted as the current climate crisis cannot be addressed with a single solution. Changes will need to be made at nearly every level of our society from the way we power our vehicles, how we grow our food, and the materials we use in our everyday products. Ciara and the team at Rebundle know this, and are doing their part to provide an immediate impact for a community who deserve better, and has been disproportionately being affected by impacts of climate change. 
After experiencing months of explosive growth and selling out in as little as 15 minutes, Rebundle expects to continue to see non-stop consumer demand. 
With their recent pre-seed raise, Rebundle is positioned to increase access to its products, hire key roles, and build a manufacturing facility, which will be one of the only hair extension factories in the United States of America.
We'll be sure to keep you abreast of Rebundle's continued growth and success. If 2021 provided any clues for what 2022 has in store (Rebundle was named as one of INC's best industries to start a business, a 2021 Glossier Grantee, and recipient of the 2021 U.S. Bank Foundation Cleantech Inclusion Award), then expect great things.