We are excited to announce our investment in Rebundle, a plant-based beauty company located in Missouri. Rebundle has raised $1.4 million in a pre-seed funding round led by M25.
Rebundle is the first U.S. manufacturer of plant-based braiding hair catered to the health and environmental needs of primarily Black women who wear braided protective styles.
Along with Evergreen Climate Innovations, the investors who participated in this round include RareBreed Ventures, M25, Closed Loop Partners' Ventures Group, Sku'd Ventures, Arch Grants, Chicago Early, Big Delta Capital, Precursor Ventures, and Innocreative Capital.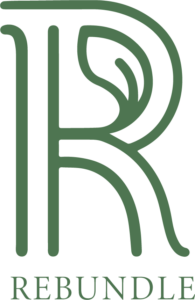 "We are proud to welcome Rebundle to the Evergreen portfolio and we look forward to working closely with founder and CEO Ciara Imani May. She's created a very cool and sustainable product for a thriving consumer market in desperate need of a better option, and that's why customers are lining up," said Paul Seidler, Managing Director at Evergreen Climate Innovations.  
We are pleased to share that with this support, Rebundle will be able to increase access to its products, hire key roles, and build a manufacturing facility, which will be one of the only hair extension factories in the United States of America.
Following the initial launch of braid better in January 2021, Rebundle has experienced months of explosive growth, selling out in as little as 15 minutes, and non-stop consumer demand. Looking to the future, Rebundle plans to continue its mission creating pathways to more comfort and less waste, powered by plants with its innovative products. 
This investment follows Rebundle's recognition as one of INC's best industries to start a business, a 2021 Glossier Grantee, and recipient of the 2021 U.S. Bank Foundation Cleantech Inclusion Award (applications are open now!).
View more coverage in TechCrunch and St. Louis Inno.